It is known as the art and science of utilising naturally extracted aromatic essences from plants to balance, harmonise and promote the health and wellness of body, mind and spirit.
We take quality seriously. We place great emphasis on the quality, authenticity and effectiveness of our products ensuring they bring maximum benefits for your wellbeing.
Essential oils bring many benefits for everyday life. They are however, highly concentrated and powerful volatile oils and should be treated with respect and care. In Aromatherapy LESS IS BEST when using essential oils.
NATURAL ELEMENTS AROMATHERAPY
Step into the Natural Elements World of Aromatherapy and experience the many fragrant benefits of pure and natural essential oils for your health and wellbeing.
Nature's therapy for the senses – Aromatherapy captures the many natural elements found in sustainable botanicals from around the world. The positive vibration and energy of our all natural and organic range of products offers an array of wellness and lifestyle benefits for home, office or travel.
For your peace of mind, you are assured of Quality, Authenticity and Effectiveness in every Natural Elements Aromatherapy product.
Take A Peek At Our Range Of Products For Your Wellbeing!
Natural Elements Aromatherapy single essential oils contain natural plant properties to balance, harmonise …
Natural Elements Aromatherapy essential oil blends have been specially formulated by Aromatherapy professionals …
Natural Elements Aromatherapy body and bath oils are convenient and ready to use for massage, as a moisturising oil …
Natural Elements Aromatherapy premium carrier oils are carefully extracted to retain their superior nutritive, …
Natural Elements Aromatherapy body and bath oils are convenient and ready to use for massage, as a moisturising oil …
Key Benefits of Aromatherapy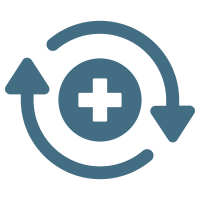 Wellness Benefits
Research confirms that many aromatherapy essential oils can benefit body and mind to help improve quality of life, naturally.
Improve Sleep
Because smell influences sleep using certain essential oils in bedtime routine may help you feel calm and sleep better.
Boost Immunity
The many immune boosting properties found in concentrated essential oils helps protect and defend the body when used regularly.
Soothes Aches & Pains
Clinical studies indicate topical use of blended essential oils on the body can help revive, soothe and gently relieve aches and pains.
Calms Stress & Tension
The power of nature found in pure essential oils is a perfect way to de-stress and help reduce.
Improves Focus
In Japan, aromatherapy essential oils were found to help improve productivity, and to energise and awaken the mind for better focus and concentration.
Here's What People Are Saying About Our Products!
" I used the Peppermint essential oil and it works to relieve my sinus problem. Since then my sinus have been improving and I no longer get blocked nose. Those that have sinus like me should try this out. "
" I enjoy Lavender scent. It helps me to relax after a hectic day at work. Good stuff! "
" I bought your body oil products and they are wonderful! "
There is no denying the impact that Aromatherapy and Essential Oils are having on our culture, lifestyle, and overall well-being right now. With many brands
Read More »
We know that many of you are adjusting to a new home office environment. Here are suggestions to help create a work space that enhances
Read More »
Staying Healthy With Pure Essential Oils. The winter months in the northern hemisphere has a beautiful white snow-filled landscape. With the cool weather comes an
Read More »